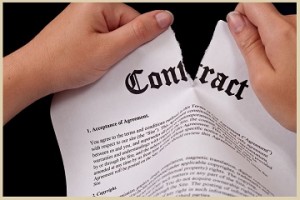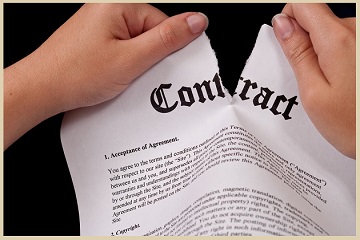 Breach of Contract
There are two main types of breach.  Let's talk about the small stuff first. 
A minor breach

. 
This is a slight deviation from the contract.  The remedies (if any) are limited where the breach is insignificant or the  breaching party has substantially performed. The non-breaching party can only sue for actual damages, or money damages, and not specific performance, such as the forced performance of a contract for the sale of land, for example.  See the holding of Jacob & Youngs v. Kent.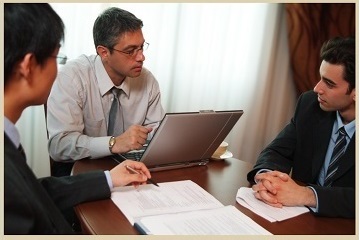 A material breach.

  This is a significant  failure to perform that permits the other party to the contract  to either compel performance, or collect damages  because of the breach. In fact, an attempt to label a minor breach as something serious could, in itself, constitute the material breach.  This is why it is important to contact a lawyer if you are contemplating a breach of the agreement, or if you plan to accuse the opposing part of "breach."
The Restatement (Second) of Contracts identifies the  following criteria can be used to determine whether a  specific failure constitutes a breach:
"In determining whether a failure to render or to  offer performance is material, the following  circumstances are significant: (a) the extent to which  the injured party will be deprived of the benefit which  he reasonably expected; (b) the extent to which the  injured party can be adequately compensated for the  part of that benefit of which he will be deprived; (c)  the extent to which the party failing to perform or to  offer to perform will suffer forfeiture; (d) the  likelihood that the party failing to perform or to offer  to perform will cure his failure, taking account of all  the circumstances including any reasonable  assurances; (e) the extent to which the behavior of  the party failing to perform or to offer to perform  comports with standards of good faith and fair  dealing."
American Law Institute, Restatement (Second) of  Contracts § 241 (1981)
There is yet another type of breach. A breach by  anticipatory repudiation is an unequivocal  indication that the party will not perform when  performance is due, or where non-performance is  inevitable. An anticipatory breach gives the  non-breaching party the option to treat such a breach  as immediate, and, if repudiatory, to terminate the  contract and make a claim for damages (without  waiting for the breach to actually take place).
Free Consultation
412.780.0008
Key Topics:  Essential Terms | Oral Versus Written Agreements