How Best To Resolve Disputes? 
If the parties are being reasonable (which is not always the case), direct negotiation is, by far, the least expensive strategy to resolve a case.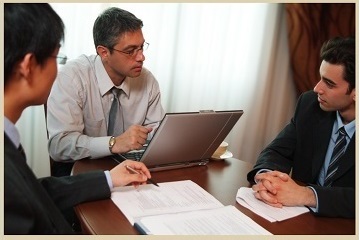 Other Options. 
If direct negotiation fails, there exists another option, short of a formal lawsuit in court. You can proceed through mediation or arbitration, often called alternate  dispute resolution, or ADR. These methods allow for a "tie breaker," that is to say, the do not square off against each other, only.  Rather, they talk about their dispute before a neutral arbiter who can offer suggestions and observations from experience, which can break a log jam or even render an opinion (via suggestion), or a binding decision.  
These options include:  
Costs and Benefits.
ADR works best when the parties are willing to negotiate but prefer to avoid interacting directly with each other or if they need an independent third party opinion about each sides' position. But all tools have their limits. In some cases, ADR will actually increase your litigation costs unless you know how to  streamline the process and avoid petty disputes over matters  that are not important to either side.
Getting Full Value. 
Experienced counsel can advise you how to use the ARD process to your full advantage. It may be in your best interest to challenge the use of arbitration or mediation or, alternative, you may suggest it in certain cases.
Free Consultation.
Our Pittsburgh, Pa lawyers offer a free consultation (click

here

for details) about the  enforcement or defense of a non-compete, trade secret  claim, or any other business and employment law matter.
412.780.0008
Arbitration | Mediation | AAA Arbitration | Advantages and Disadvantages |  Agreement For ADR