Workplace Rights
Our Pittsburgh law firm handles non-compete and  employment issues. We often see issues concerning  unpaid wages/compensation or claims of  discrimination in the work place.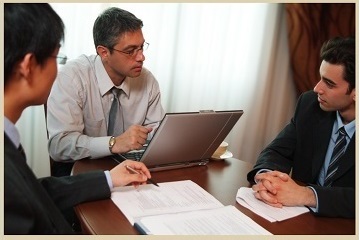 Employment Litigation
Our firm handles employment litigation for employers  and employees, giving us insight into the entire  process. We litigate age, gender, and race 

discrimination

in state and federal courts.
Wage Payment Act. Pennsylvania has a

Wage Payment and Collection Act

that imposes a strict duty on employers to pay wages  and compensation due. We see all of theses issue  surface when resolving a

non-compete

issue for our  clients because all these issues are interrelated.
Free Consultation
Call our law firm any time for a free and confidential consultation (click here for the definition of "consultation") about these issues.
412.780.0008
The Basics | Employer's Rights | Employee | Elements to Prove | Recoveries | Defenses | Trade Secrets | Procedures and Injunctions| Employment Issues | Settlement Options